Hygiene Happiness at Zambi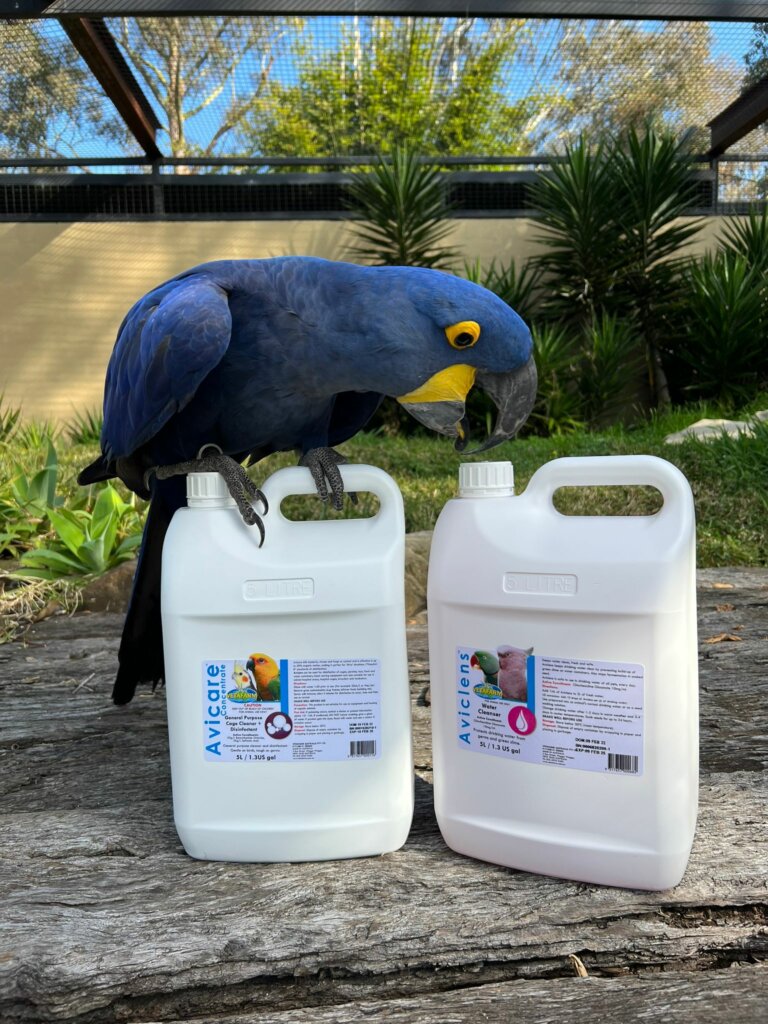 When we started Zambi in 2010 we did not realise there would be so many exotic parrots that would be in need of a loving home. Many of the parrots come in with health issues and need to be quarantined before introductions to similar species. The use of a good and safe cleaning products are so very important.

Zambi has a very high standard of animal welfare and hygiene is at the top of the list. Good hygiene insures that parasites and bacteria are eliminated and the birds health remains safe guarded.

It is important to not use any harmful cleaning products and this is why we use Vetafarm's Avicare products in all our aviaries. It is a safe disinfectant that we spray on all the perches and toys inside the bird enclosures. The Avicare concentrate is used on the concrete floors and for cleaning the quarantine caging.

Fresh drinking water is also so important for optimum health. The Vetafarm Aviclens helps to prevent the green slim that builds up quickly, especially in the summer months. Bacteria and viruses can be eliminated by using this product and gives us peace of mind.
The Zambi staff highly recommend these products for all that have birds and want the best for their health. Rio, our beautiful Hyancinth Macaw gives these products 5 stars!
Profile
Owner

Zambi

Species

Birds

Condition

Hygiene

Solution

Avicare and Aviclens

Products used
Read more stories like this one