At Zambi Wildlife Retreat, we are home to many rescued and surrendered birds. Sometimes young chicks are bought into us that need to be hand reared. Our product of choice is Vetafarm's Neocare Advanced Hand Rearing Formula. Neocare is suitable for all species of baby birds. Nothing beats being mother raised, but when this is not possible, then you require a formula that is high in essential nutrients.
The veterinarian team at Vetafarm have developed a product that is full of ingredients fortified with all the required vitamins and minerals to ensure healthy development.
Zambi has been using Neocare for the past 5 years, and all the chicks we have hand reared over the years have grown into beautiful healthy birds.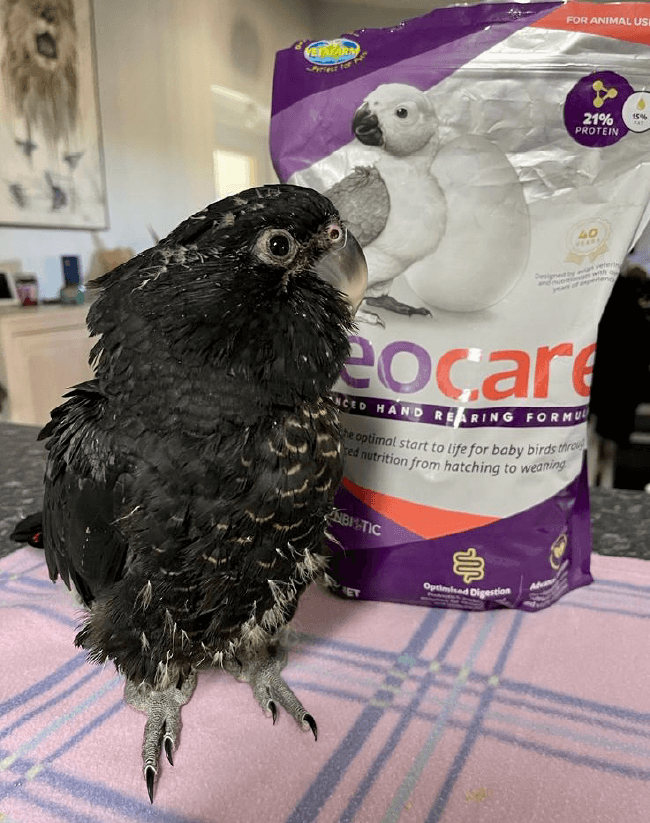 Even as adults, they still like the yummy texture and taste of the formula as a special treat. If you are a bird rescuer or breeder, then we highly recommend Vetafarm Neocare for hand rearing of all baby birds.
Profile
Owner

Zambi Wildlife Foundation

Species

Black Cockatoo

Products used
Read more stories like this one