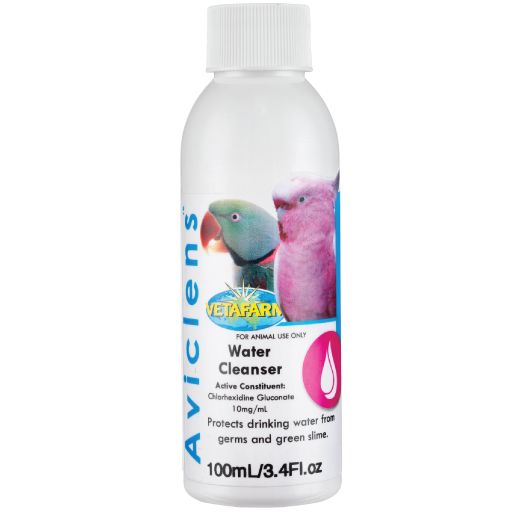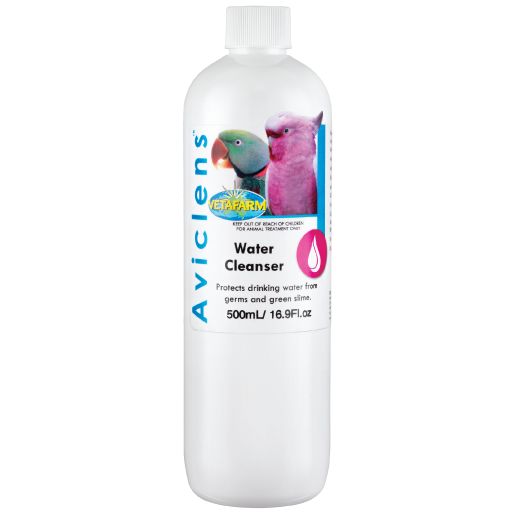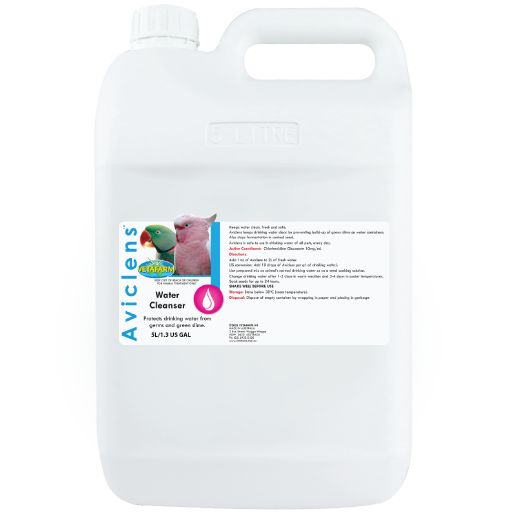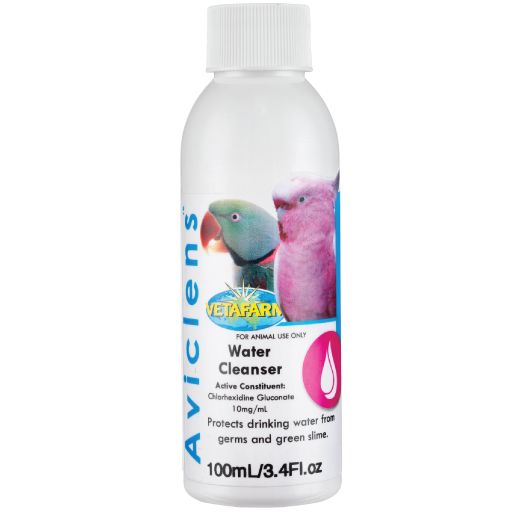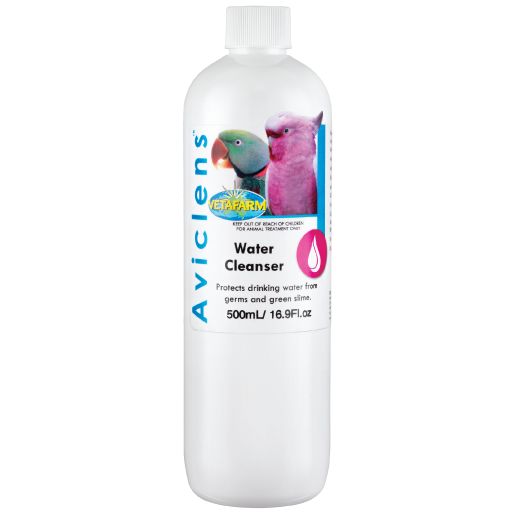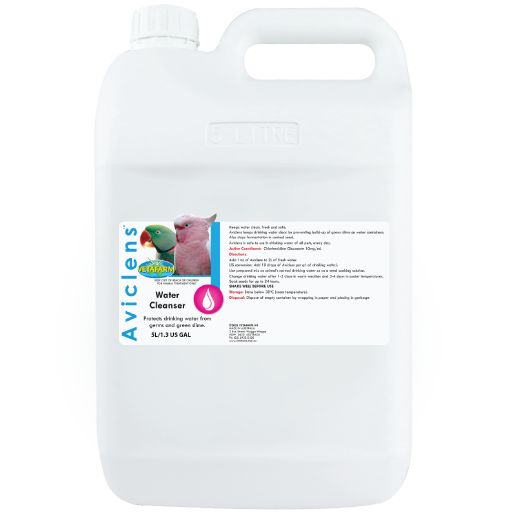 Aviclens
Your bird's drinking bowls make the perfect breeding ground for microorganisms such as bacteria, fungi and viruses. Aviclens protects drinking water from water-borne organisms and green slime formation, helping to keep water bowls fresh and safe for your bird.
Protozoa, bacteria and viruses are known to transmit via drinking water and cause illness.
Aviclens protects drinking water from green slime formation, reduces cleaning times of water containers and also aids in crop and digestive health by reducing water-borne organisms in drinking water.
SHAKE WELL BEFORE USE
Add 1mL of Aviclens to 2L of fresh water.
(US conversion: Add 10 drops of Aviclens per qt. of drinking water).
Use prepared mix as animal's normal drinking water or as a seed soaking solution.
Change drinking water after 1-2 days in warm weather and 3-4 days in cooler temperatures.
Soak seeds for up to 24 hours.
Aviclens is safe to use with any in-water vitamin/mineral supplement, but is not suitable for mixing with parasite controls, antibiotics or probiotics.
Storage
Store below 30°C.
Expiry
3 years from the date of manufacture
Chlorhexidine Gluconate 10mg/mL