Vetafarm is proud to have partnered with 1300 KOALAZ to donate our Crittacare Koala formula. It greatly improves rehabilitation and chances for survival for the Koalas which come into their care.
1300 KOALAZ is a not for profit volunteer organisation who rescue, rehabilitate and release sick, injured or orphaned Koalas.
They strive to rehabilitate all Koalas both big and small which come into their care. 1300 KOALAZ is dedicated to the preservation and release of wild Koalas back into their natural habitat. All Koalas receive veterinary treatment and care through an experienced and permitted carer prior to release back into the wild.
Vetafarm's Crittacare Koala is highly palatable and provides high quality vitamins, minerals and essential amino acids, with prebiotics and probiotics to aid in re-establishing healthy gut function and support struggling digestive systems. It is veterinary formulated in conjunction with Koala rehabilitation centres and is trusted by veterinarians, zoos and wildlife parks across the world. If you see a sick injured or orphaned Koala please call 1300KOALAZ on 1300 562 529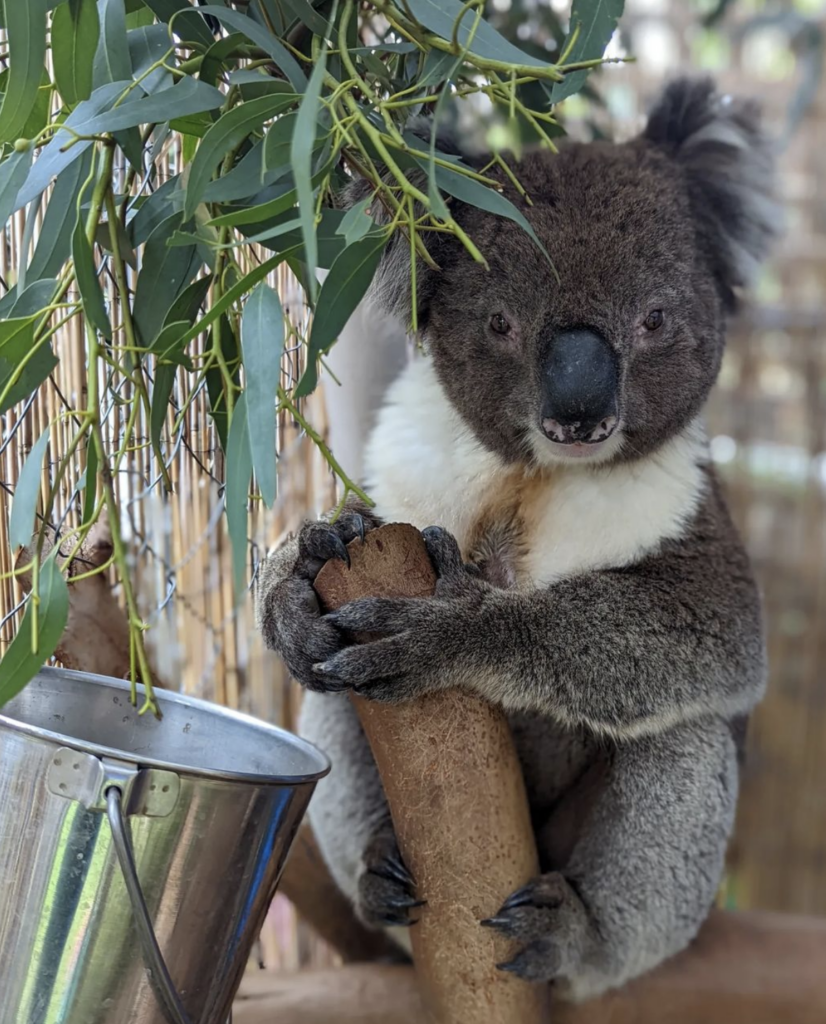 Read more stories like this one