Zambi Wildlife Retreat is home to 5 rescued dogs, with Bubba (Head of Security) being the oldest at 11 years of age. Bubba is a large breed dog and has been diagnosed with arthritis in her right front leg. X-rays showed that it was joint deterioration from her age. This can be quite painful and she presented with noticeable lameness.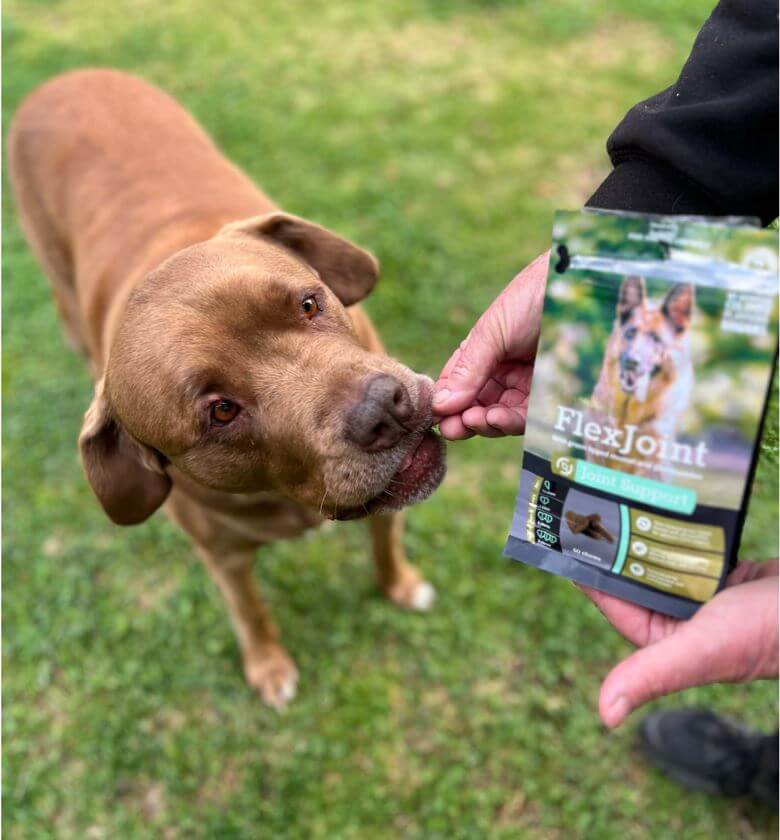 Zambi does it's best to improve the health and well being of animals in our care and with the help of Vetafarm we have become a leader in excellent animal welfare. We wanted to take a more natural approach to assist Bubba and decided to trial Vetafarm's Lovebites Flexjoint. This product contains a combination of New Zealand green lipped mussel and glucosamine, both well known to assist with arthritic symptoms. The tasty chews are very palatable and Bubba had no issues enjoying them as a daily treat.
It has now been just over 4 weeks since we started Bubba on her daily heart shaped treats and the result has been excellent!
There has been noticeable improvement in her lameness and she has been seen playing and running with the younger dogs which really shows the pain relief she must have.

Zambi will continue giving Bubba this great product and we are certain she is not going to mind at all!
Profile
Owner

Donna

Species

Dog

Condition

Arthritis

Solution

FlexJoint Chews

Products used
Read more stories like this one