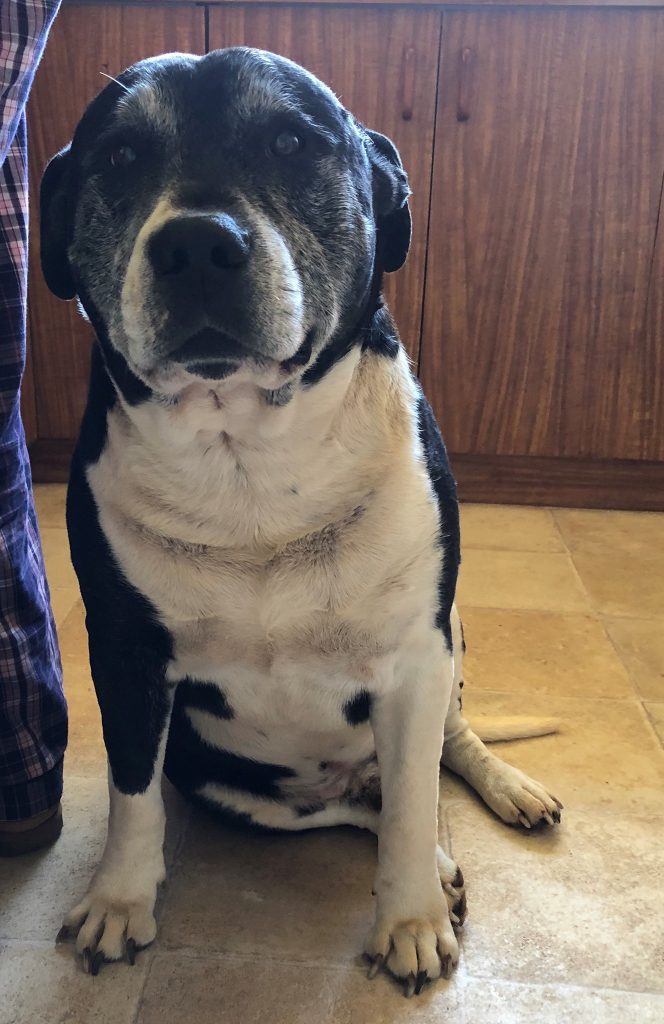 Our 9 year old American Staffordshire BJ has been suffering with arthritis in his hip as a result of a break at the age of 2. This year has been difficult for him, particularly in winter. BJ yelped every time he would get up after laying in his bed and limped around.

We found Vetafarm Lovebites in July and cant believe the positive change in BJ's mobility. The results started to show very quickly. His mobility is quite normal now, sometimes he thinks he is young again! He looks for his daily Lovebites and thinks they are a treat so he obviously loves the taste too…always a bonus.

Thank you Vetafarm, we started to think this may be his last winter but not now!
Profile
Owner

Sharron D

Species

Staffy

Condition

Arthritis

Solution

FlexJoint Chews

Products used
Read more stories like this one