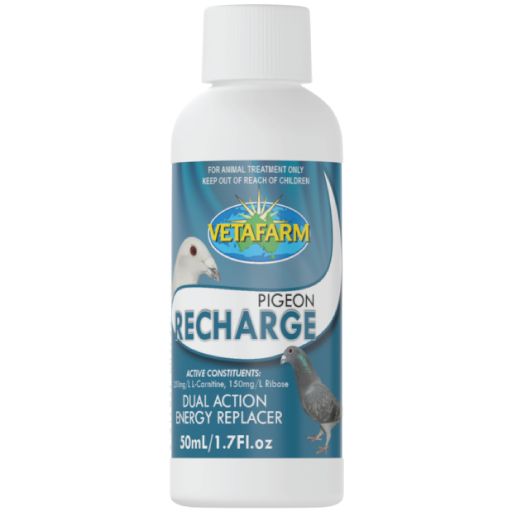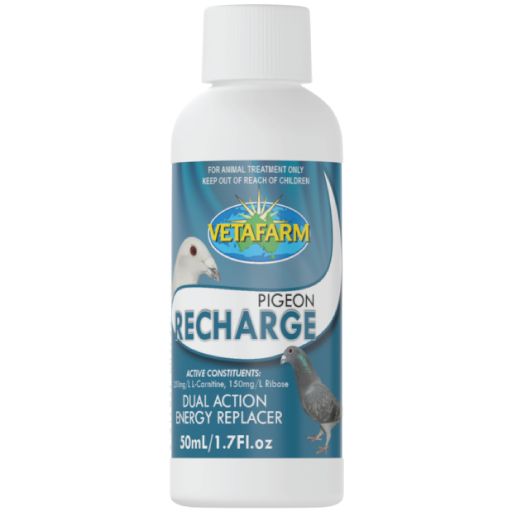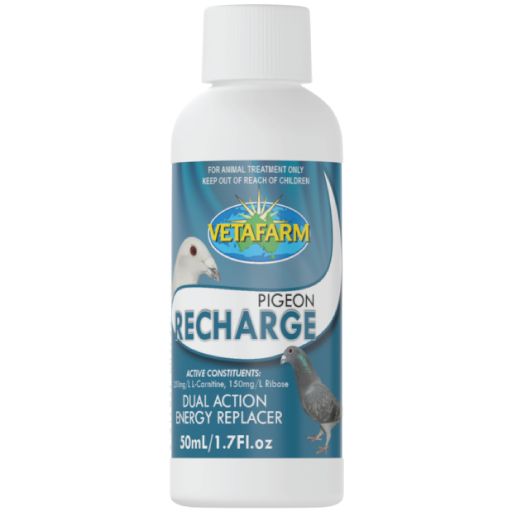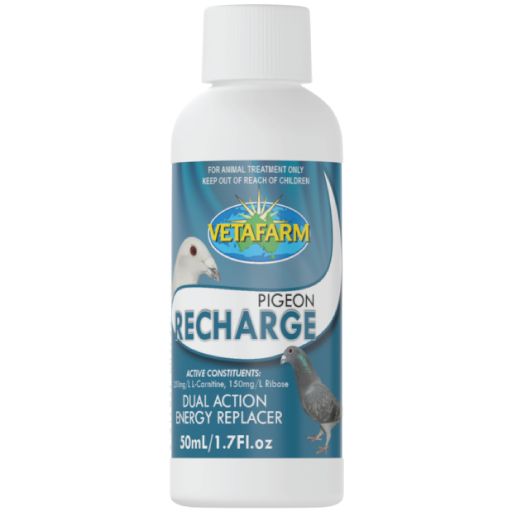 Pigeon Recharge
Intense exercise can cause a heavy demand on the body. Pigeon Recharge works to replenish the natural components of energy production back into the body after exercise to support recovery.
*** Not for sale in Australia.***
Pigeon Recharge was formulated by avian veterinarians to provide an additional supply of Ribose and L-carnitine to performance animals, where levels may be depleted due to intense exercise.
Ribose and L-Carnitine both have a role in the energy conversion process for all cells within the body, including the muscle cells. Intense exercise causes a significant decrease in skeletal muscle levels.
May be given by direct dosage or diluted with drinking water.
Shake Well Before Use.
Dosage: Prepare a 20% solution with water (e.g. 20ml/100ml).
Give 1mL (¼ tsp) of the prepared solution per bird by mouth once daily for 3 days prior to intense excerise and 1mL (¼ tsp) immediately following intense exercise.
(¼ tsp) immediately following intense exercise.
Storage
Store below 30ºC (Room Temperature) out of direct sunlight.
Expiry
3 years from the date of manufacture
250mg/L L-Carnitine,
150mg/L Ribose