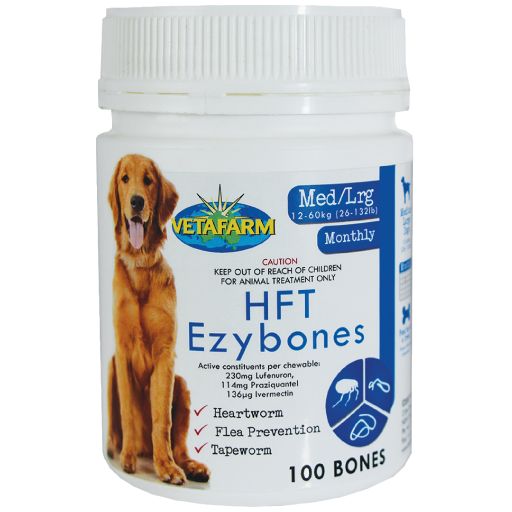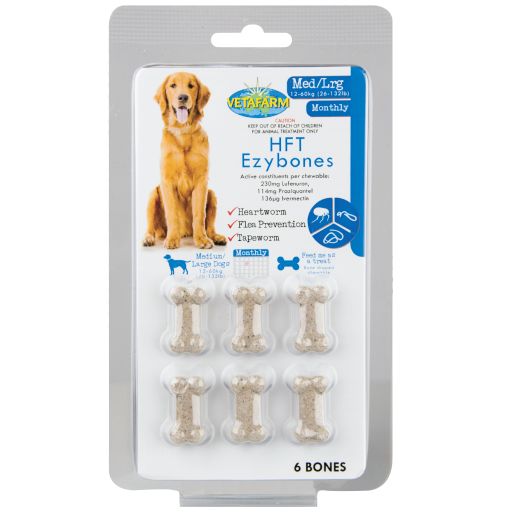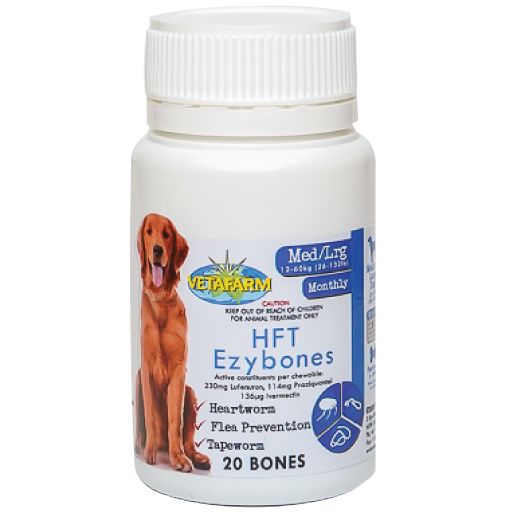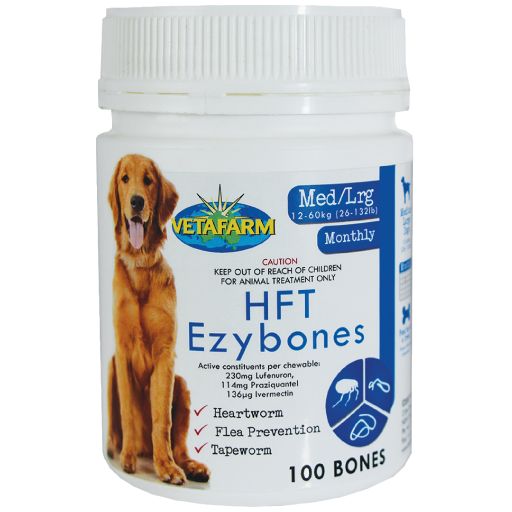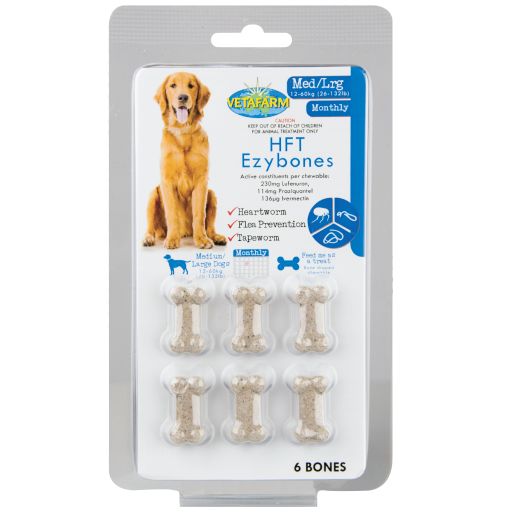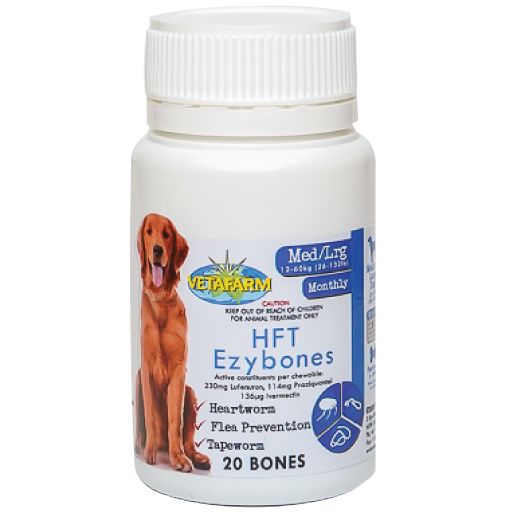 HFT Ezybones Medium
Fleas, Heartworm and Tapeworm are all nasty parasites that effect your dog's health. HFT provides protection from all three of these pests in one easy, monthly treat.
*** Not for sale in Australia.***
Fleas carry the tapeworm parasite which can be passed onto dogs and cats when they're ingested, such as through grooming. Tapeworms are debilitating and can lead to nutritional deficiency and weight loss.
Give the required dose of HFT Ezybone once monthly, or at veterinary direction
12-22 kg (26-49lb) - 1 chew
23-45 kg (50-99lb)- 2 chews
46-60Kg (100-132lb) - 3 chews
Storage
Store below 30°C (room temperature)
Expiry
5 years from date of manufacture
Lufenuron 230mg,
Praziquantel 114mg,
Ivermectin 136µg