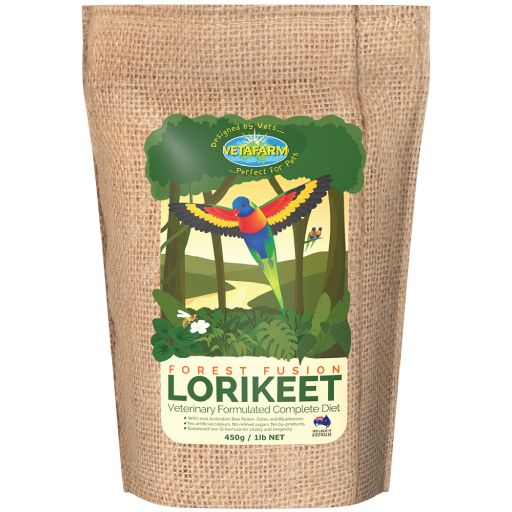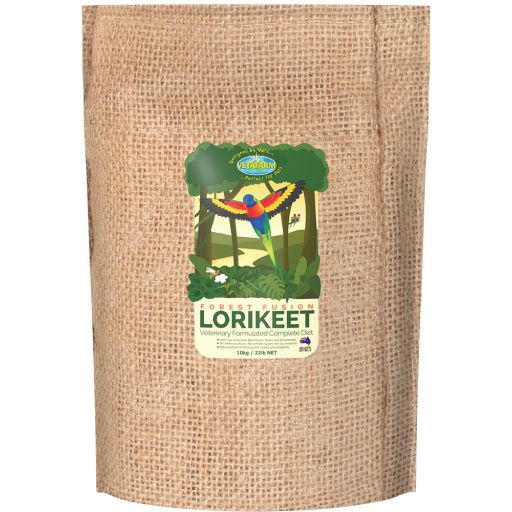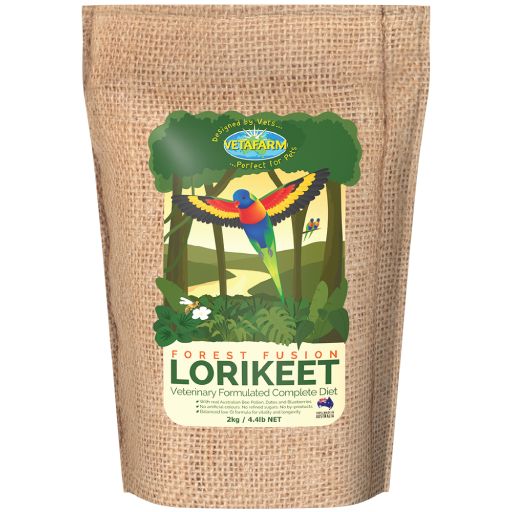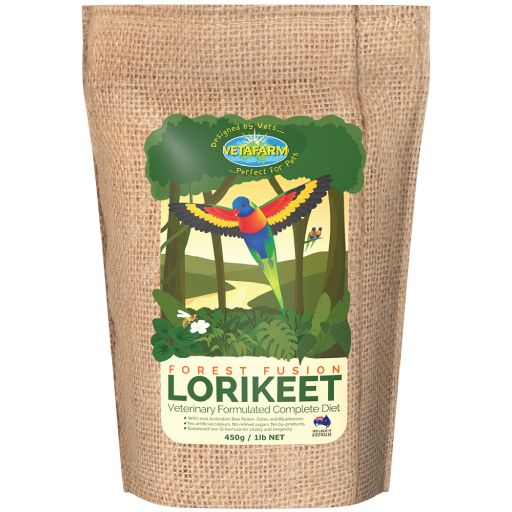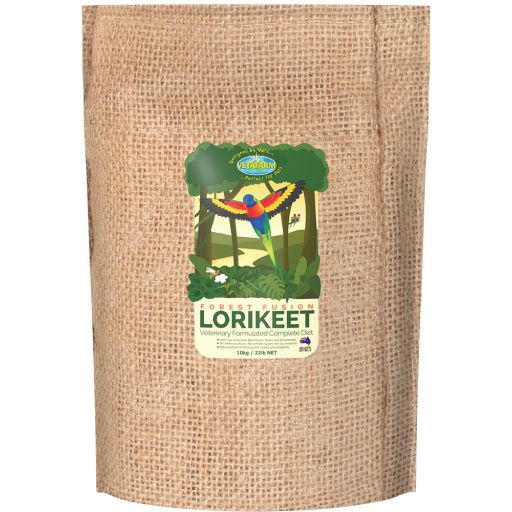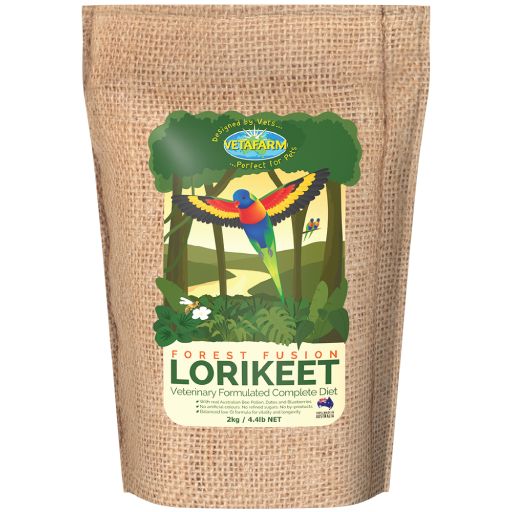 Forest Fusion Lorikeet Diet
Distributed widely throughout Australia, lorikeets and lories feed mainly on fruit, pollen and nectar, and possess a tongue adapted especially for their particular diet. Made with real, delicious dates, bee pollen and blueberry extract, Forest Fusion has been specifically designed to replicate the natural diet of loris/lorikeets without the high sugar content of traditional diets.
Forest Fusion Lorikeet Diet was formulated by avian veterinarians as a complete diet for Lorikeets when fed as 80% of the total diet. Fresh foods such as fruit may be given as behavioural enrichment.
This product has been developed with NO artificial colours, NO refined sugars and NO by-products. It is made with real, delicious dates, bee pollen and blueberry extract, achieving natural sweetness and amazing taste for Lorikeets.
This prodiuct is extrusion cooked for palatability, digestibility and food safety.
Make freely available as your bird's primary diet.
Forest Fusion Lorikeet may be fed dry, directly out of the packet, or as a wet mix by adding a small amount of water.
Wet Mix: A wet mix can be achieved by adding an amount of warm water to the powder and mixing thoroughly with a fork. You can mix to any consistency you desire.
Vetafarm recommends a mix of 1 heaped teaspoon of Forest Fusion Lorikeet with 10 teaspoons (50mL) of warm water. Mix well with a fork and change every 24hrs.
Storage
Store in a dry area below 30°C
Expiry
2 years from date of manufacture
Whole Australian Grains (Corn & Rice), Blueberry, pitted dates, eucalyptus bee pollen, soy isolate, sucralose, vegetable oil, natural organic acids,
Vitamins (A, B1, B3, B5, B6, B12, C, D3, E, H & K) &
Minerals (Calcium, cobalt, copper, iodine, iron, magnesium, manganese, phosphorus, potassium, selenium, sodium, sulpur & zinc).
Guaranteed Analysis
Min. Crude Protein 13%
Min. Crude Fat 4%
Max. Fibre 3%
Max. Salt 0.5%