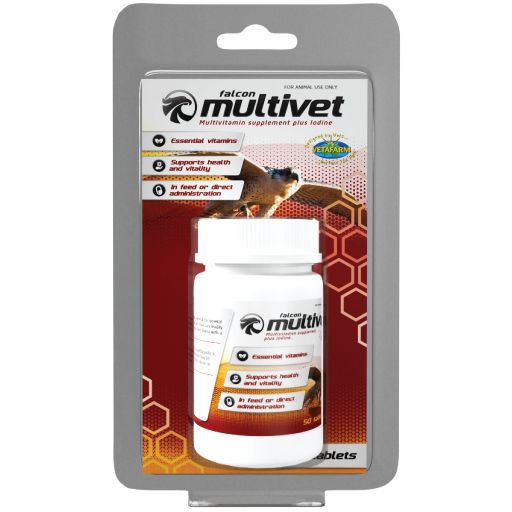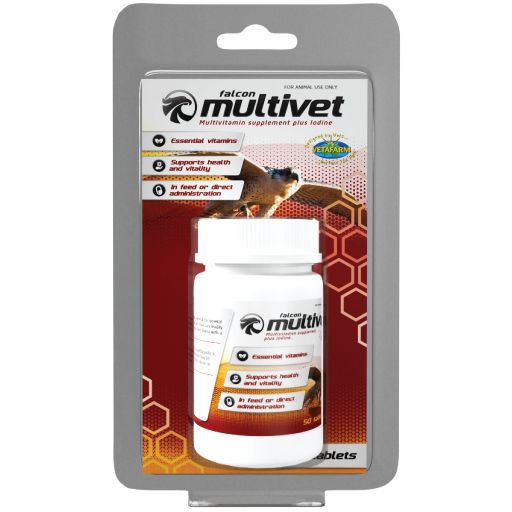 Falcon Multivet
Falcon Multivet is a supplement that contains essential vitamins to maintain good health for falcons.
*** Not for sale in Australia.***
Falcon Multivet was formulated by avian veterinarians to provide vitamins essential for general health, muscle and organ function. Falcon Multivet is a tablet dose form that can be inserted into feed items or given directly to birds that are recovering from illness with a reduced food intake.
Give half a Falcon Multivet tablet per 1kg bird weight daily, either by inserting into a feed item or orally in times when feed intake is reduced.
Falcon Multivet may be used every day as a maintenance supplement, or during times of stress, illness or injury to support recovery.
Storage
Store below 30°C (room temperature). Protect from light.
Expiry
5 years from date of manufacture
Vitamins A, B1, B2, B3, B5, B6, B9, B12, D3, E, K & H, plus iodine