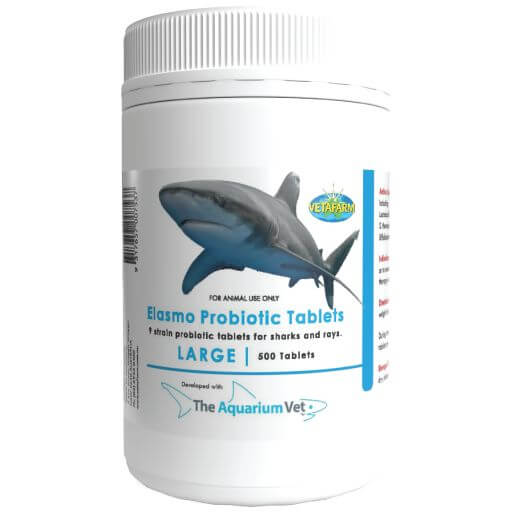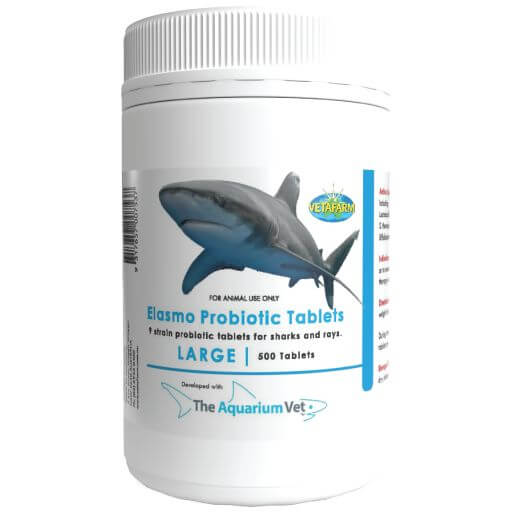 Elasmo Probiotic Tablets
A healthy digestive system contains a high concentration of gastrointestinal flora. Elasmo Probiotic Tablets contain 9 unique strains of beneficial bacteria. This product was formulated by veterinarians to re-establish gut flora and maintain a healthy digestive system.
Elasmo Probiotic Tablets were formulated by veterinarians with 9 unique strains of beneficial bacteria to maintain a healthy digestive system in captive sharks and rays.
Can also be used after antibiotic therapy or intestinal upset to re-establish natural balance of gut flora.
Insert 1 tablet per 50kg of bodyweight into feeder fish and feed once daily.
During times of stress, illness or injury, administer 2 tablets per 50kg of body weight
Storage
Store below 25 °C (air conditioning) in a cool, dry place, away from direct sunlight
Expiry
2 years from the date of manufacture
Active Constituents: Probiotics 5 billion CFU per tablet as: Lactobacillus acidophilus; L. delbrueckii subspecies bulgaricus; L. plantarum; L. rhamnosus; Bifidobacterium bifidum; Enterococcus faecium; Streptococcus salivarius subspecies thermophilus.