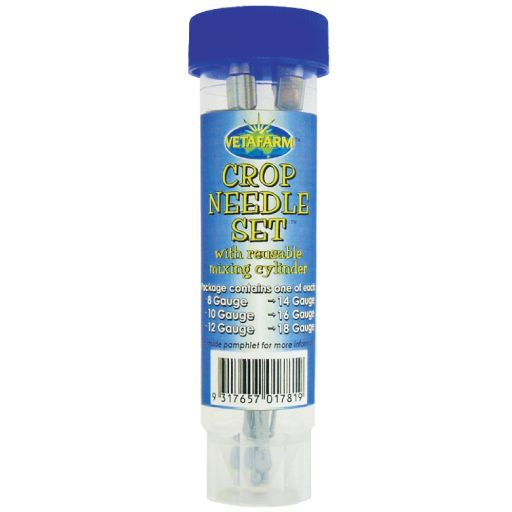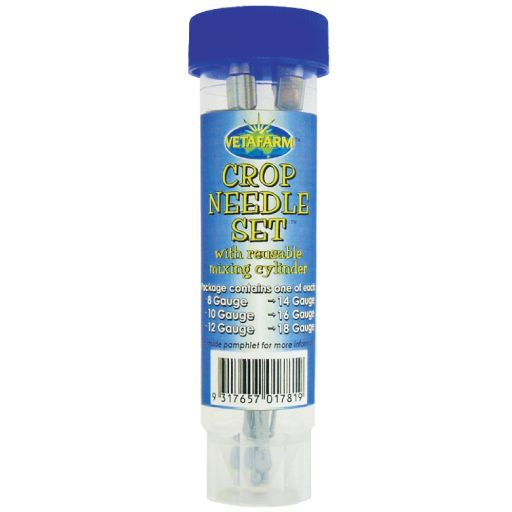 Crop Needle Set
The Vetafarm Crop Needle Set was designed with 40 years of veterinary and nutritionist experience. These crop needles are made of high quality stainless steel in Australia to ensure safe, fast and accurate dosage. The set contains the full size range (8G, 10G, 12G, 14G, 16G, 18G) and comes with a lifetime guarantee.
Available Product Sizes:
The Vetafarm Crop Needle Set is a full set of lifetime guaranteed Crop/Medication needles made from high quality stainless steel. They allow for fast, accurate feeding/medication administration.
Expiry
Lifetime warranty.