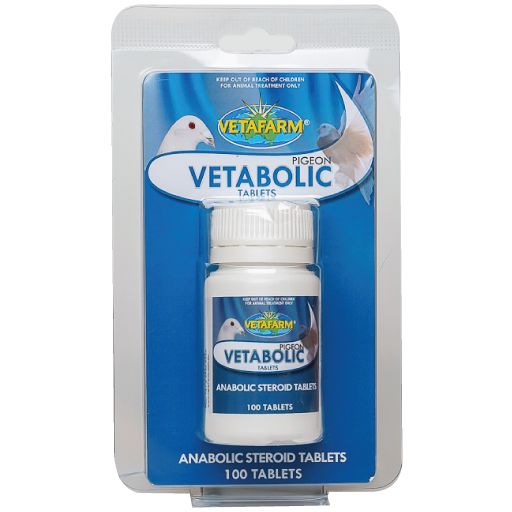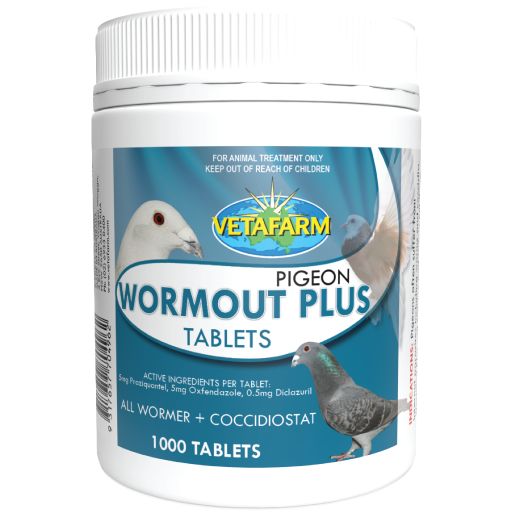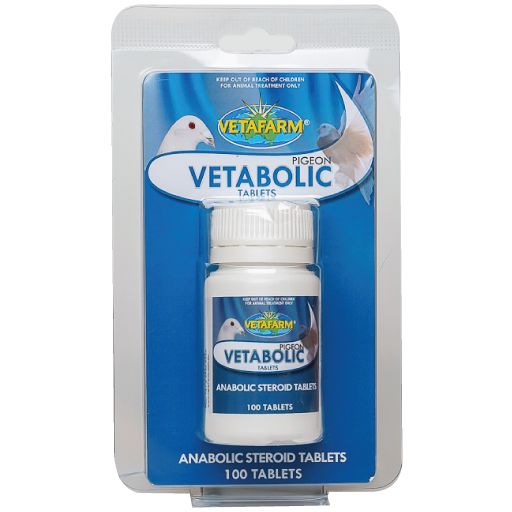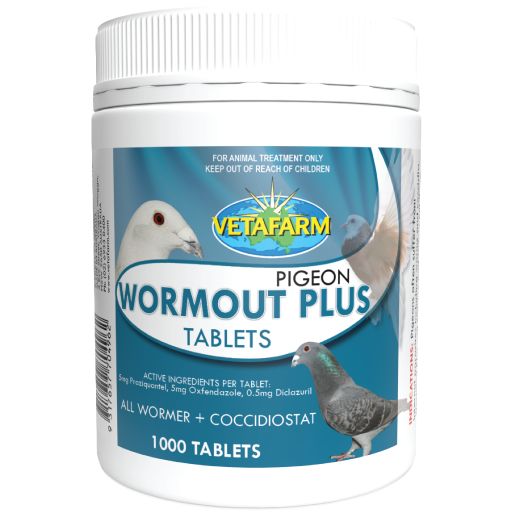 Pigeon Vetabolic
Anabolic steriod tablets to improve the strength and the increase the stamina for racing Pigions.
*** Not for sale in Australia.***
Pigeon Vetabolic Tablets were formulated by veterinarians using orally active hormones to give a rapid increase in strength, muscle mass and bone growth. Perfect for use during pre-race training and during the racing season.
DOSAGE: Give one tablet daily for 3 weeks before the first race. Then one tablet weekly during race season.
Storage
Store below 30°C (room temperature)
Expiry
3 years from the date of manufacture
VETABOLIC contains a unique combination of anabolic and androgenic hormones.