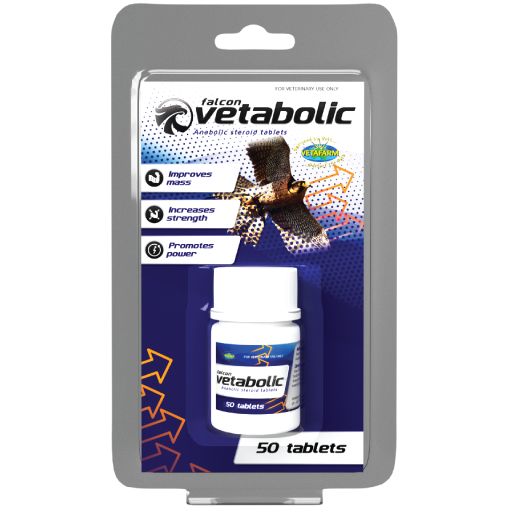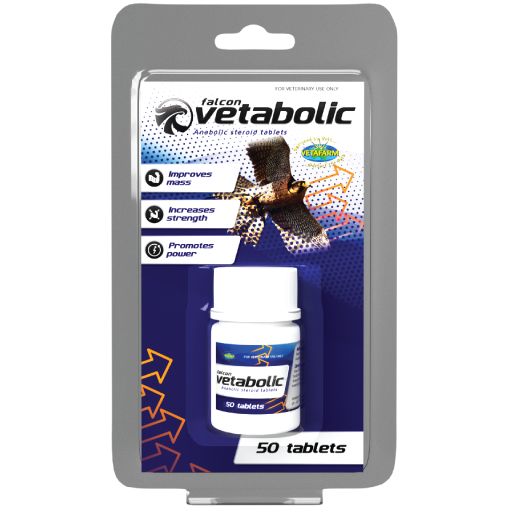 Falcon Vetabolic
Anabolic steriod tablets to improve the strength and the increase the stamina for effective hunting in falcons.
*** Not for sale in Australia.***
Falcon Vetabolic was formulated by avian veterinarians to improve muscle mass, strength and power for dynamic hunting. When given prior to the hunting season, the Falcon will be at peak condition for the first hunt.
Give 1 tablet per falcon per day for 4-6 weeks prior to hunting season to build muscle mass and improve power.
Follow with 1 tablet twice weekly during hunting season to maintain muscle strength.
Tablets may be inserted into prey items or administered directly by oral route.
Storage
Store below 30°C (room temperature)in a dry place, out of direct sunlight.
Expiry
5 years from the date of manufacture
Falcon Vetabolic contains a blend of anabolic and androgenic hormones selected to promote the health and vigour of hunting birds.